Dining In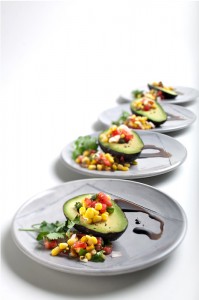 One of the main things I wanted the new site to show was the context of my work.  All of my work is meant for use in the home and most of my work is meant for either the kitchen or the dining table.  My work continues the long relationship of pottery and food. When early humans first started a life of agriculture, they needed more than just the skills of farming.  For thousands of years pottery has served the purpose of storing, cooking and serving food.  In modern times industry has arguably served these tasks better and more cost-effectively.  A rectangular glass storage container with a plastic top typically holds my leftovers and a cast-iron pan does most of my cooking.
For the most part, handmade pottery serves a purpose larger than just the task at hand. Today began with a cup of coffee in a Steven Godfrey mug.  My morning ritual of coffee to start the day is somehow greater than just a cup of coffee now.  Would I appreciate the details of the machine made cup at the local diner as much.  Would I be as aware of the handle of the mug at my favorite coffee-house?  My daughter picks out the same bowl every morning for her cereal.  It's a small bowl by Lisa Orr and she looks for it each time she opens the cabinet door.  At 4 years old she already sees the beauty in a piece and deems it necessary for her meal.
For handmade pottery to be necessary in modern times is solely a choice. Many of my clients say that they can't start the day without the mug they've bought years ago, or can't envision a dinner party without pasta served in the large serving bowl they've had for years.  It's an easy choice to make and with well-made pottery, it's a long-lasting choice that quickly turns into a necessity.
Enter your email below for exclusive news and promos: