Shop Online Now and Save…
I'm thrilled to announce that Online Shopping is now available at the Kreeger Pottery Website.  Take some time to explore the new store, see what's available in the current collection and fill a shopping cart up for yourself.

You can use this opportunity to freshen up your Thanksgiving table with one of my new Centerpiece Vases.   You have no excuse to get caught empty-handed at the many holiday parties you'll be heading to this season, check out what's available in the Gifts Collection.  If you really want to give the gift of handmade this year and can't decide what to get, just click on over and send a Gift Certificate to your loved one.

Click on over, enjoy and shop happy.  Let me know if you have any questions about the new Webstore.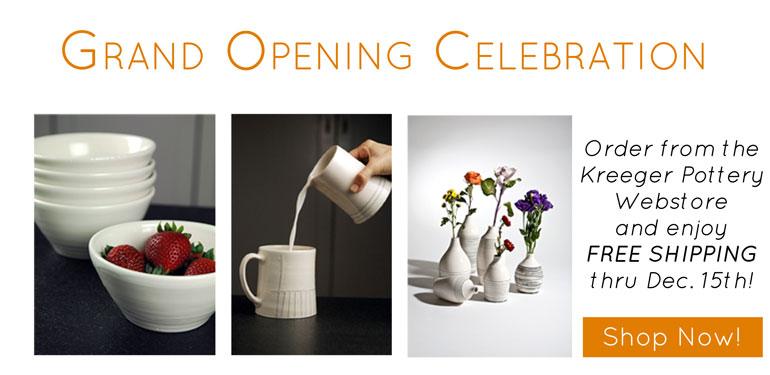 Want an incentive to join my mailing list?  Go join now and you'll get an email with the code to get 10% off your first order!    Enjoy your shopping!