Shots and Pots and Art of the Pot
We're honored to be hosting Dan Anderson and Courtney Murphy for Art of the Pot this weekend!  We're also thrilled to be opening the doors to the new studio & showroom for the first time during AotP.
Join us for our annual Shots & Pots event on Saturday 5/11 from 1-4.  We have dishes from 3 artists, drinks courtesy of Wahaka Mezcal, bites from East Side King and music by DJ Hear No Evil.  Get there early before the best dishes drinks and bites are gone!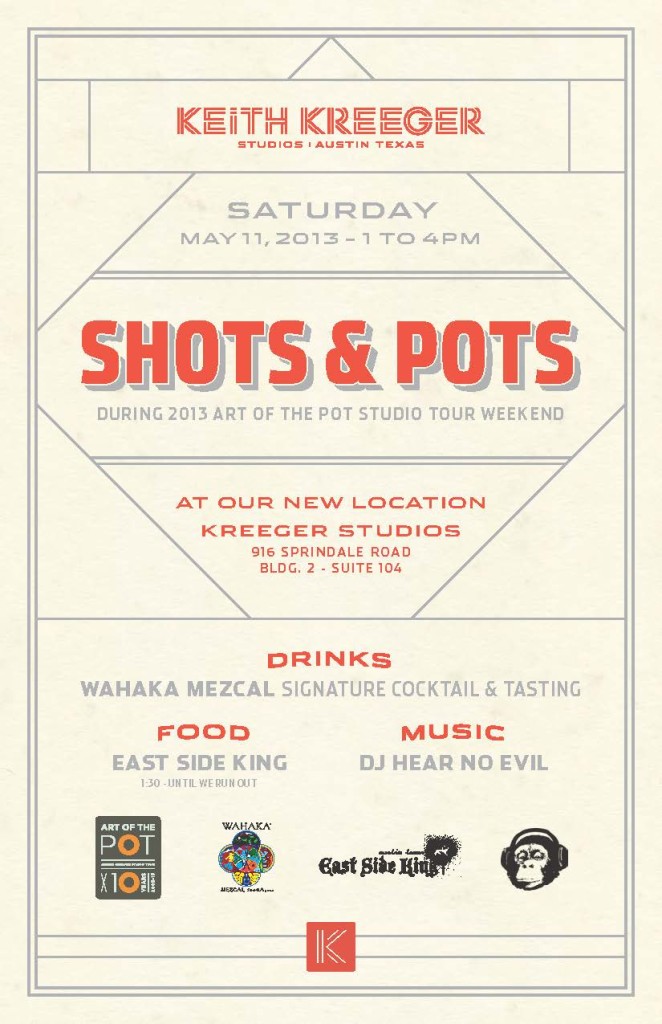 Need directions?  Check out the Google Map here:

View Larger Map