Make. Eat. Drink. 2013 Tickets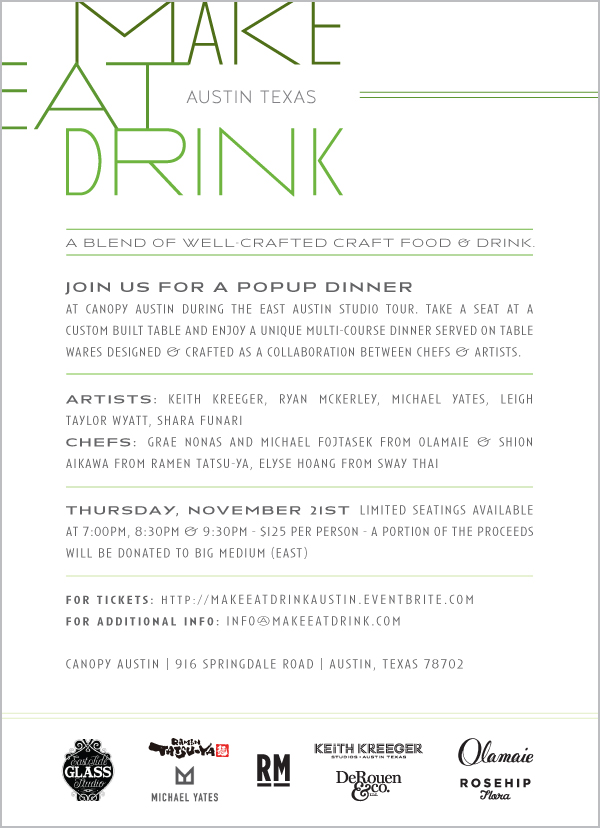 I've been dreaming this up for a while and I'm excited to work with such great folks on the Make. Eat. Drink. PopUp Dinner.  The entire evening has been months in the making and is a collaboration between 4 Chefs and 5 Artists. From the studio, to the kitchen and finally to the handcrafted table…the entire meal, course by course, has been planned and designed by both chef and artist.
Tickets go on sale Thursday 11/7 at 10am.  Seating is limited…and it's going to be amazing!