Shaved Brussels Sprout Recipe from Meghan Erwin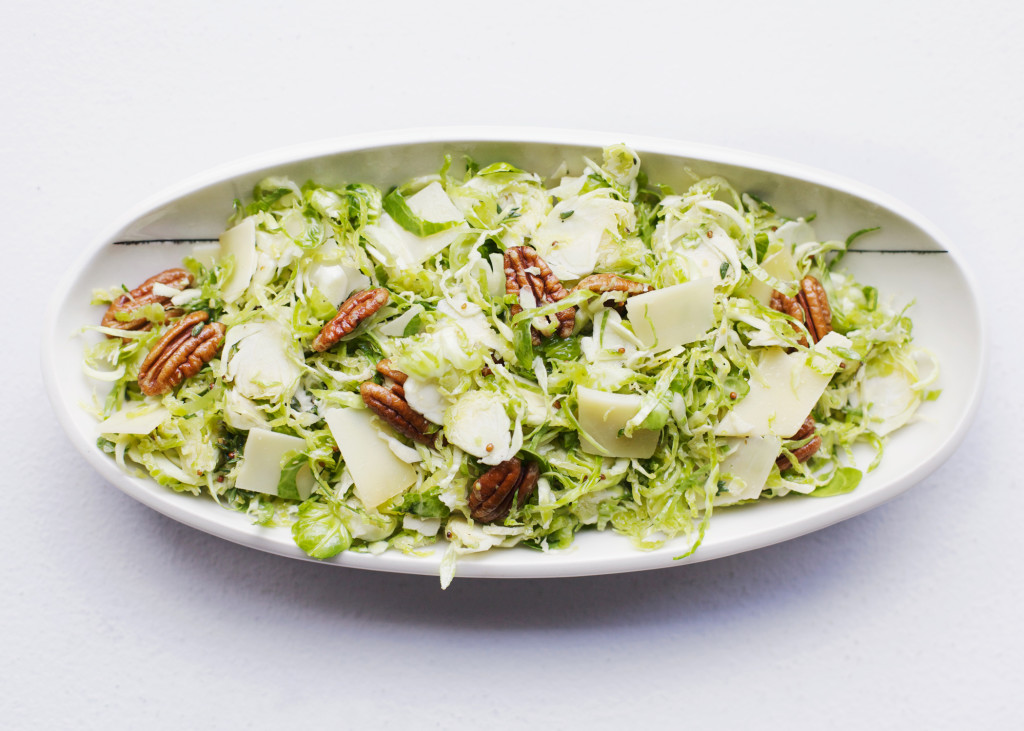 During the East Austin Studio Tour we gave out these beautiful postcards of our Oval Sides Bowl filled with this incredibly delicious Shaved Brussels Sprouts Salad.  The Oval Sides Bowl is available at the following retailers as well as in our studio: Star Provisions in Atlanta and Mockingbird Domestics & Wildflower Organics in Austin, TX.
The bonus for our guests was that the recipe was on the back and lucky for you we've got the recipe below.  Enjoy!
Shaved Brussels Sprout Salad- recipe by meghan erwin
1/4 cup extra virgin olive oil
2 tablespoons maple syrup
3 tablespoons apple cider vinegar
2 teaspoons coarse grain mustard
2 teaspoons fresh chopped fresh thyme
1 lb brussels sprouts, washed and hard stem removed
1/4 cup grated or shaved Gruyere cheese
1 cup pecan halves, toasted
salt
pepper
1. in large mixing bowl whisk olive oil, syrup, vinegar, mustard and thyme until combined.  Season with salt & pepper.  Set aside.
2. Fit food processor with slicing blade.  Working in small batches, feed brussels sprouts through the tube to slice.
3. Add sliced brussels sprouts to bowl with dressing and mix to coat.  Transfer to serving bowl, top with Gruyere and pecans.
The beautiful photograph is by Kate LeSueur and the recipe (and food styling) is by Meghan Erwin of Style Me Foods.